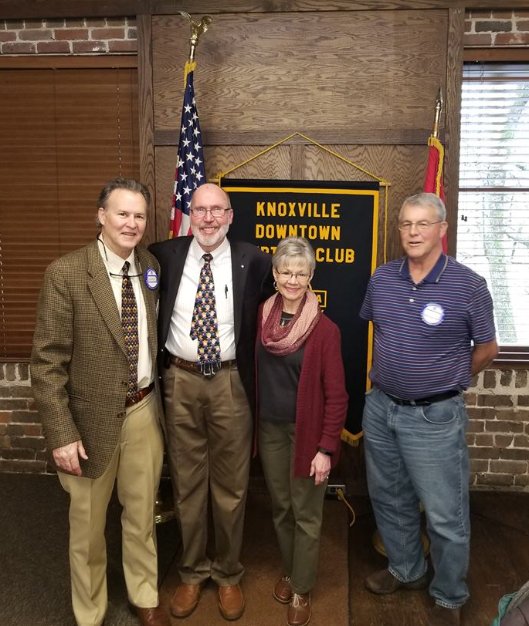 Dr. Don Thompson | Daily Praise Moments | March 21st
Our speaker, Dr. Don Thompson, started and maintains "Daily Praise Moments" and he insists everyday there is something that is worthy of recording as a praise moment.  He was a neat person, brought his wife of 36 years with him and has turned his "moments" into several books.  He has been an active Sertoma member for 20 years plus and is especially active with Babies with Special Needs.  Bill Williams was his mentor starting out and something I didn't know; Bill planned to be a pastor. Bill was responsible for the program Monday's Child and over time featured 1,500 children that needed a home and through this program 1,000 were placed.
Through another organization I'm involved with I went over to the building "Random Acts of Flowers" occupies and did arrangements to be distributed to nursing homes and hospitals.  We were ask to do at least two and you could keep one for yourself (I have 4 cats at home, you don't bring home vases with water in them).  Small world.
Record keeping: Jacob Tippens read the prayer, Bob Rentenbach led the pledge.