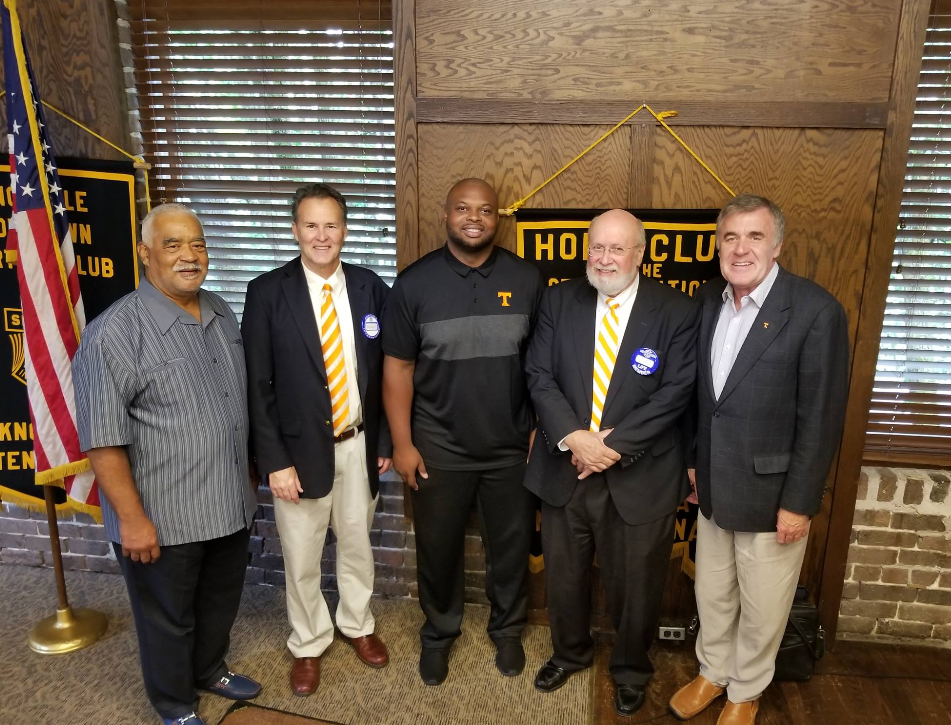 Jason Swain | The Swain Event | September 13th
Jason Swain, our speaker this week, actually thought he wanted to be a counselor and got a degree to pursue that career.  He worked as a case worker  at a place in Maryville and then was offered a position on the radio talking about sports, players and who did what right or wrong. Evidently that was too good to pass up and he is one happy camper. He is a Yankee and didn't grow up in a house where sports was a big deal, however, he said he loves football, East Tennessee and the people and evidently plans to "stay awhile".  He is one every morning from 7-10 am if you care to listen.
Our biggest announcement:  Jerry Faerber has secured us a $5,000.00 sponsor for Oktoberfest!  This is Red Door Homes and hopefully this will benefit them also. It won't be long till the big day is here, if you haven't done so you need to get your brown bag items in so the "big day" won't be such a nightmare. Sam's had a number of things that would work and Walmart is just next door.
Next Week: Jason has secured Angie Howell with Children's Hospital. The last week (27th) Matt Hall has convinced Mayor Burchett to speak.
Housekeeping:  Julie Beeler represented UT Speech & Hearing. Mark Hancock came with someone but I failed to write down who and James Hudson's claim to fame he was the first player from East High School to play at West High School – we've come a long way. The grid pick was won by none other than Chris Kerr picking 9 out of 10.
As a reminder, the quarterly invoices wiill be appearing on the first of the month and they will reflect the dues increase. To soften the blow on that, the board determined to drop the number required to win, however, the amount will be locked at $10.00 for the drawing and grid pick.