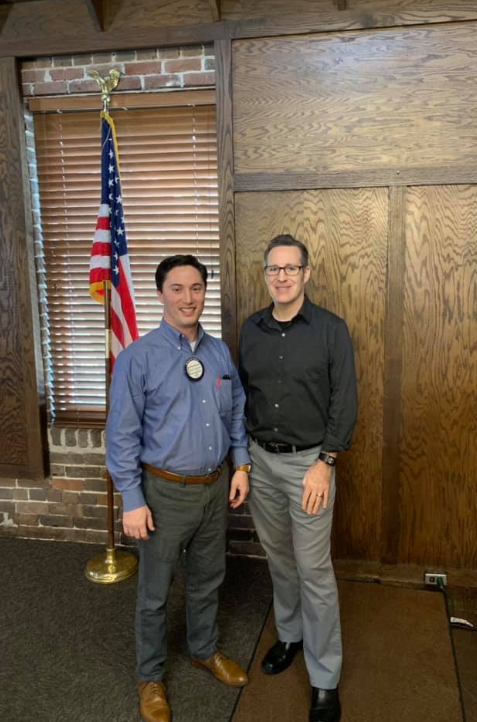 The Knoxville History Project | Paul James | Feb. 13th
Knoxville History Project
Paul James, our speaker from Britain who settled here in '99, spoke on historic Knoxville. He introduced a new book by Jack Neely, who just happen to be speaking next door. It covers a lot of titles such as downtown, Gay Street, State Street, and the Old City.  Moves on to statues, The Civil War, the University of Tennessee, then we move on to neighborhoods, parks and gardens and finally cemeteries.  If you passed up buying one, I am sure you will have another opportunity.  Coming in 2019 we will get Historic Bearden.  I live in what I tell everyone is Bearden but I'm not sure where it starts and ends.
We had a couple of visitors: Michael Murphy came with Chris Kerr; Our own Pete was with her husband, is she still considered a visitor?  She announced she serves on the Sertoma Board and they opened a new house today (I didn't ask where).
Andy Schoerner won the grid pick with 7 out of 10. Too bad he wasn't there and lost out on all that money.
The board meeting held after the regular meeting established, we will have a St. Patrick's Day celebration which is not a fund raiser but a friend raiser for new members. It's lots of fun, not a whole lot of work and shouldn't cost us a whole lot of money.
Next Week:  Bob Rentenbach is bringing Lisa Beal from Home Federal Bank. I don't know what she is going to tell us, but I bet we need to know.